Sitemaps News
New Sitemap Generator v7.2 - JSON-LD support and PHP7 compatiblity
New Sitemap Generator v7.2 - JSON-LD support and PHP7 compatiblity
A new version of sitemap generator script has been released
What is new in v7.2?
(new feature) JSON-LD data structure support for video sitemaps
(new feature) Images sitemap supports srcset attribute with multiple images
update: using new Vimeo API
update: PHP7 compatibility
other updates and minor bug fixes
Note: existing customers can get the new version free of charge using the same download link provided when it was purchased. Download links are also shown to registered customers when logged into the forum.
Gain New Customers!

Be #1 in Google for your keywords.

Gain lots of quality website visitors.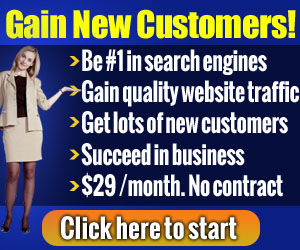 Mar 14, 2017