Get unlimited version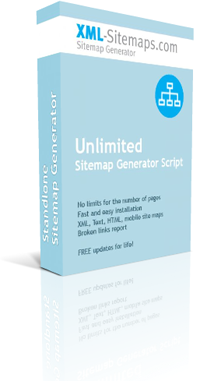 * Please note that sitemap generator can be used for own personal sites only, i.e. it cannot be used to create sitemaps for 3rd party sites or provided as a service (paid or free):
License agreement
(separate licenses need to be purchased for that)
Latest version: v8.0
Try Generator DEMO Online
License Agreement
System Requirements
Installation Guide
Refund Policy
Existing customer?
Order add-ons for your generator.
Please use the link that was sent to your email box right after purchase to download the latest version of generator script.