HTTP Headers Viewer
Tool that allows you to see HTTP headers for any specific URL.
HTTP Headers Viewer
HTTP Header is a part of response sent by your server with a requested page. It includes details like Response Code (success, redirect etc.), Content type, Last modification time, Server Identifier an others.
This tool lets you see the http headers for any given URL.
Validate XML Sitemap
Search Engine Robot Simulator
HTTP Headers Viewer
NEW tools:
Submit to Search Engines
Competitor Analysis
Keyword Density Calculator
Check SERP Position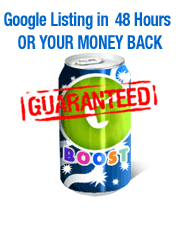 News
JSON-LD support and PHP7 compatiblity - Sitemap Generator v7.2
Pro-Sitemaps - Added support for Yandex.Webmaster
archive:

Parse javascript links and new Youtube API support - Sitemap Generator v7.1
Track referring pages and include hreflang in sitemap
- Sitemap Generator v7.0
Include subdomains in sitemap
- Sitemap Generator script v6.1
Pro-Sitemaps Mobile App to manage your sitemaps
RSS Feeds and AJAX content crawling
in Sitemap Generator v6.0
PRO Sitemap Generator Service launched!
Video Sitemaps and News Sitemaps
Images in sitemaps, xml stylesheet
Mobile sitemaps, config presets, https support
Email notifications, html sitemap customization
Live.com is now pinged
Google Sitemaps with Automatic priority
More search engines are pinged
Sitemap protocol v0.9 is supported
Completely configurable
HTTP header viewer created
ROR sitemap supported
HTML sitemap supported
robots.txt compliance
All news